MSRJ at the National Student Research Forum
Last week, several MSRJ editors left the chilly Michigan weather behind to travel to beautiful Galveston, Texas and attend the 54th annual National Student Research Forum (NSRF) at University of Texas Medical Branch (UTMB). The NSRF is a student research conference held every year that brings medical students together from all over the country to present their research to their peers and judges. The conference included poster and oral presentation sessions, meet and greet opportunities, and several lectures by distinguished physicians. The MSRJ was privileged to be able to attend this year's conference and promote our journal to the conference attendees.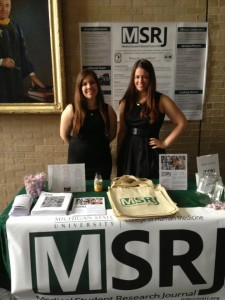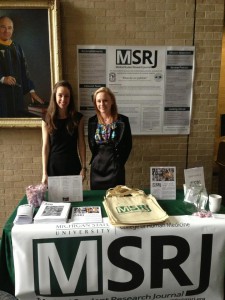 The editors in attendance included Executive Editor, Jessica Wummel; Senior Editors, Kailyne Van Stavern and Michelle Dwyer; and Junior Editor, Kaitlyn Vitale. At the conference, they had the opportunity to interact with medical students from many different medical schools around the country. This was an exciting opportunity for us as a journal because this was the first time we have had the chance to formally promote our initiative to multiple medical schools. We were not only able to spread the word about our unique organization but also were able to learn about the exemplary work that all the students who attended have done. MSRJ would be honored should any of these students decide to submit a manuscript to MSRJ. We made many invaluable contacts through this experience and are excited to continue a relationship with UTMB and NSRF in the future.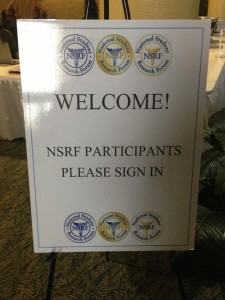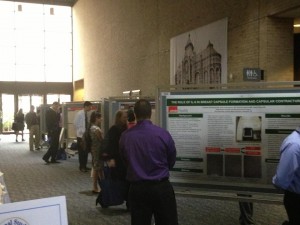 Share
The following two tabs change content below.
Jessica Wummel is a third year medical student at Michigan State University's College of Human Medicine. She received her B.S. in Human Biology with a specialization in Bioethics, Humanities, and Society also from Michigan State University in 2011 from the Lyman Briggs College. She is interested in pursuing a career in Med/Peds and would eventually like to be involved in academic medicine later in her career.
Latest posts by Jessica Wummel (see all)