MSRJ 2019 Cover Art Competition
The Medical Student Research Journal is hosting its first cover art competition! This is a competition to have your art featured in the Fall 2019 edition of the Medical Student Research Journal. This is a great opportunity to showcase humanism in medicine and earn a CITATION that you can add to your curriculum vitae!
Details:
• Competition Dates?  June 1 to August 31, 2019
• Theme?  Medicine
• Who is eligible?  All MSU graduate and undergraduate students, KCAD students.
• How to compete? Please submit artwork in PDF or JPEG format by 11:59pm, August 31 2019.
Please send submissions to:
jacob.purcell@msrj.chm.msu.edu
Check out the official flyer and last years cover art below: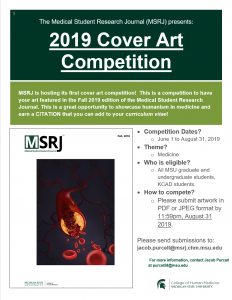 Fall 2018 publication cover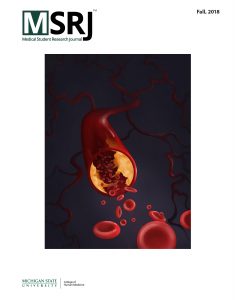 The following two tabs change content below.