How to Submit
Before you submit, refer to our manuscript reporting guidelines in our blog post: Manuscript Reporting Guidelines 
| | |
| --- | --- |
| 1. If you are familiar with our system, the button on the right will take you to the MSRJ Submission System: | MSRJ Submission System |
| 2. Are you new to the submission system? View a video tutorial here: | Video Tutorial |
| 3. After watching the video, click here and follow along below: | MSRJ Submission System |
Step 1.  Visit our submission system by clicking the MSRJ Submission Button above and follow along below.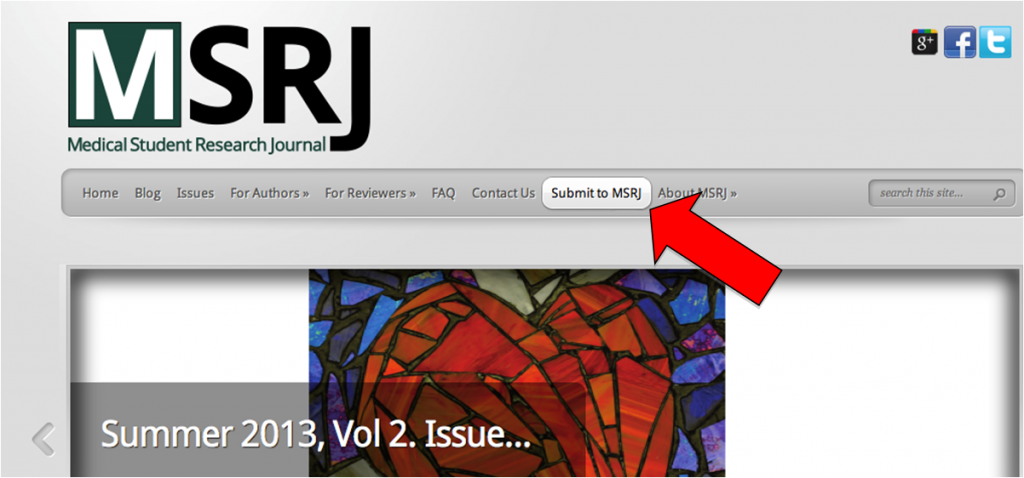 Step 2: Welcome to our submission page!  Click on the link to register for an account.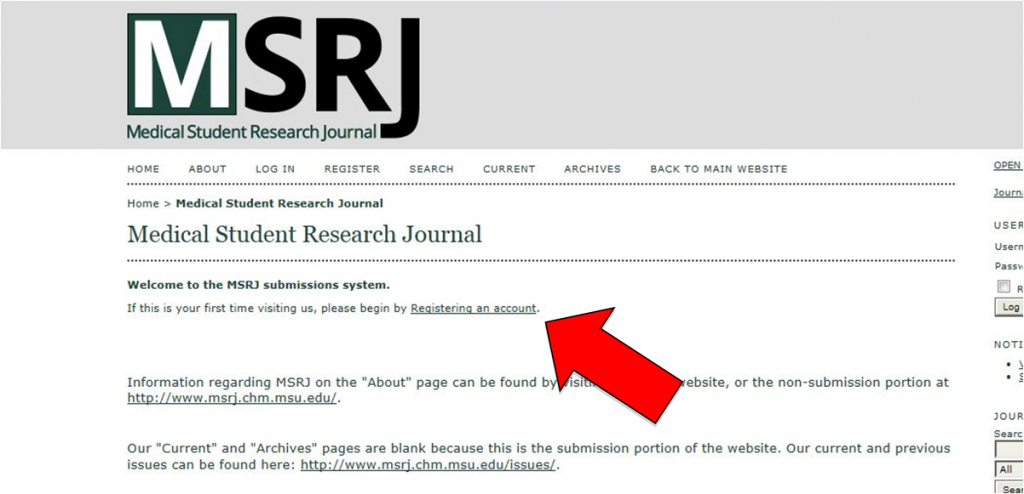 Step 3: Complete registration form.  (*) Denotes required fields.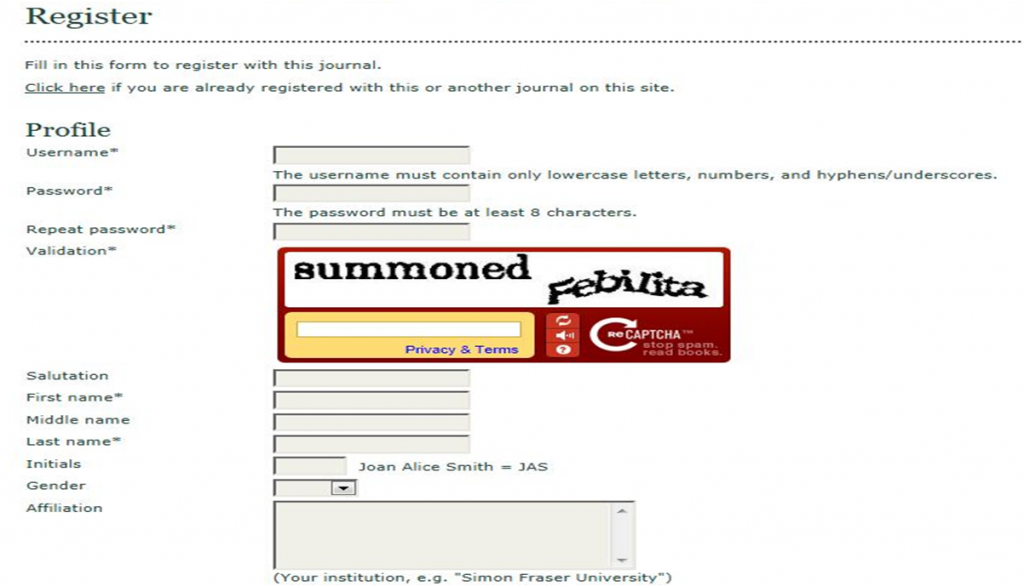 Step 4: Check "Author" box to submit as an author.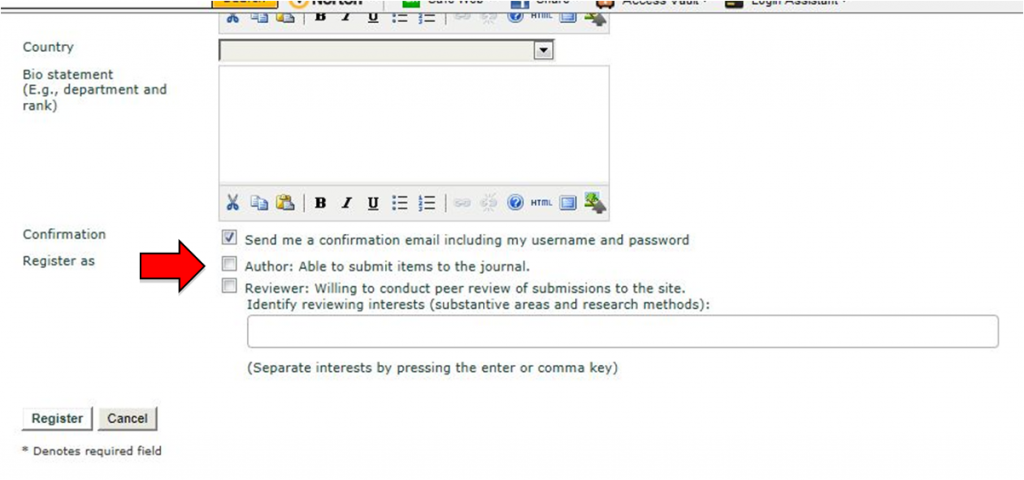 Step 5: Log-in with your new username and password.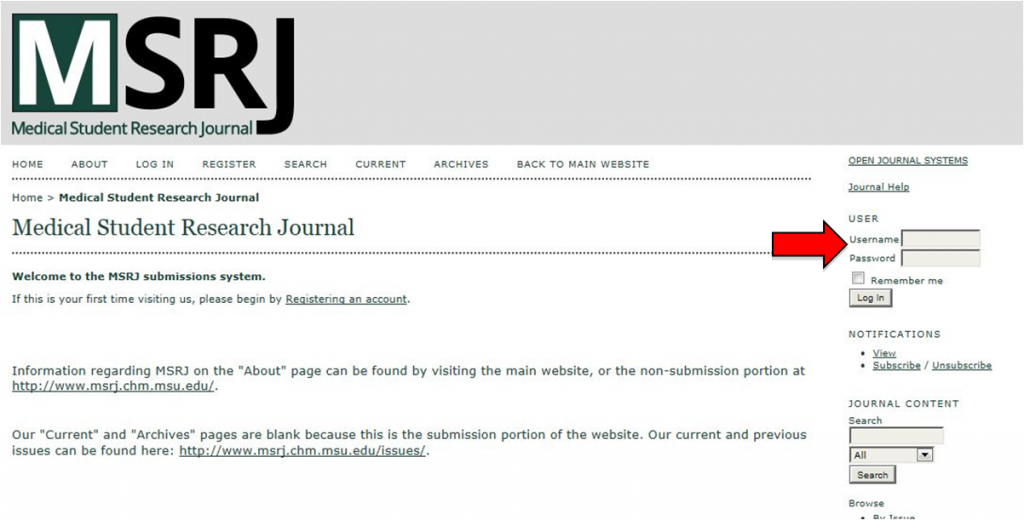 Step 6: Click on "Author" role.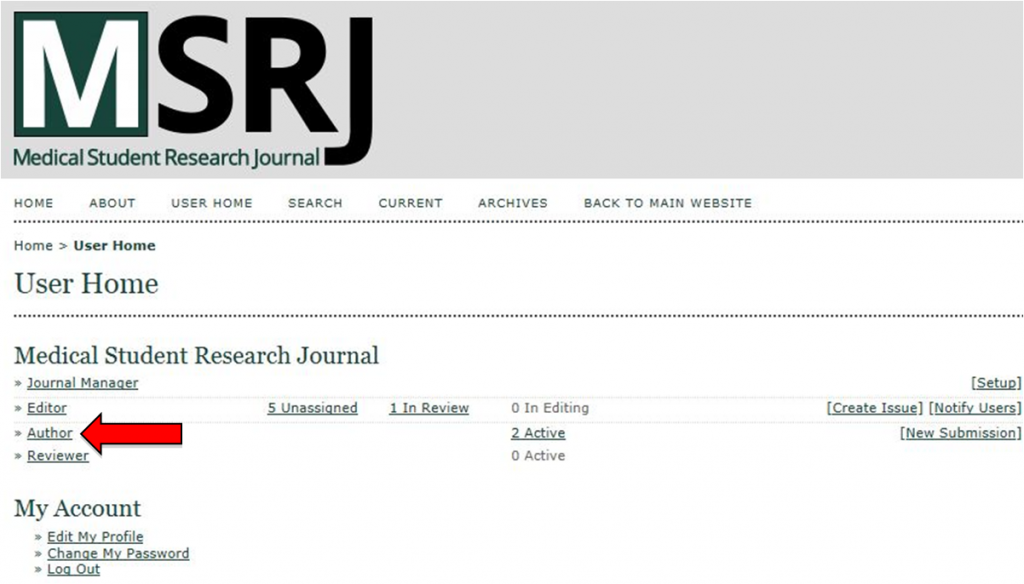 Step 7: Click on the link ("click here") to start a new submission.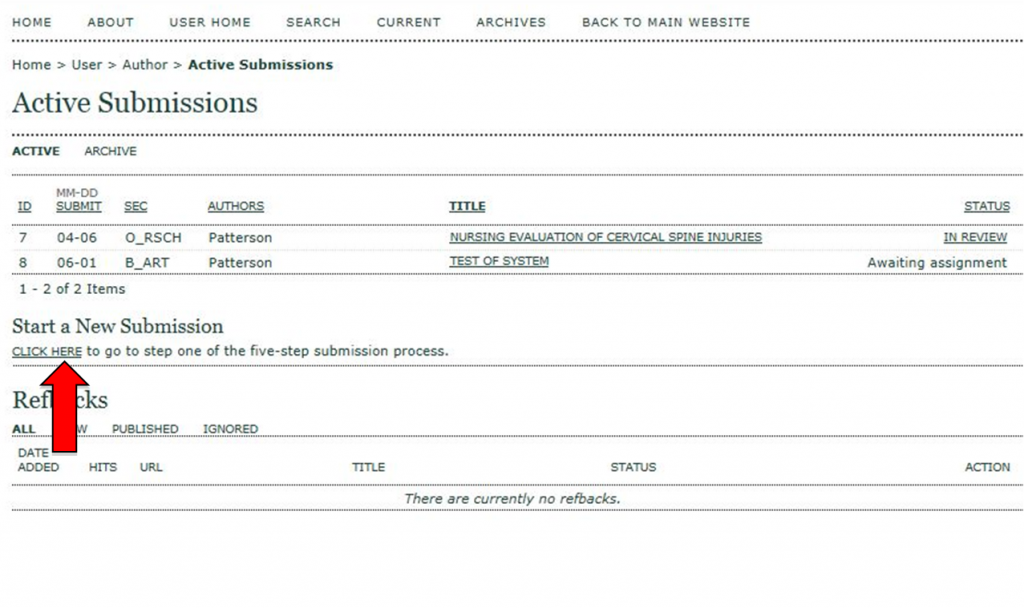 Step 8-9: Choose the category of your submission from the drop-down menu and check off items under "Submission Checklist".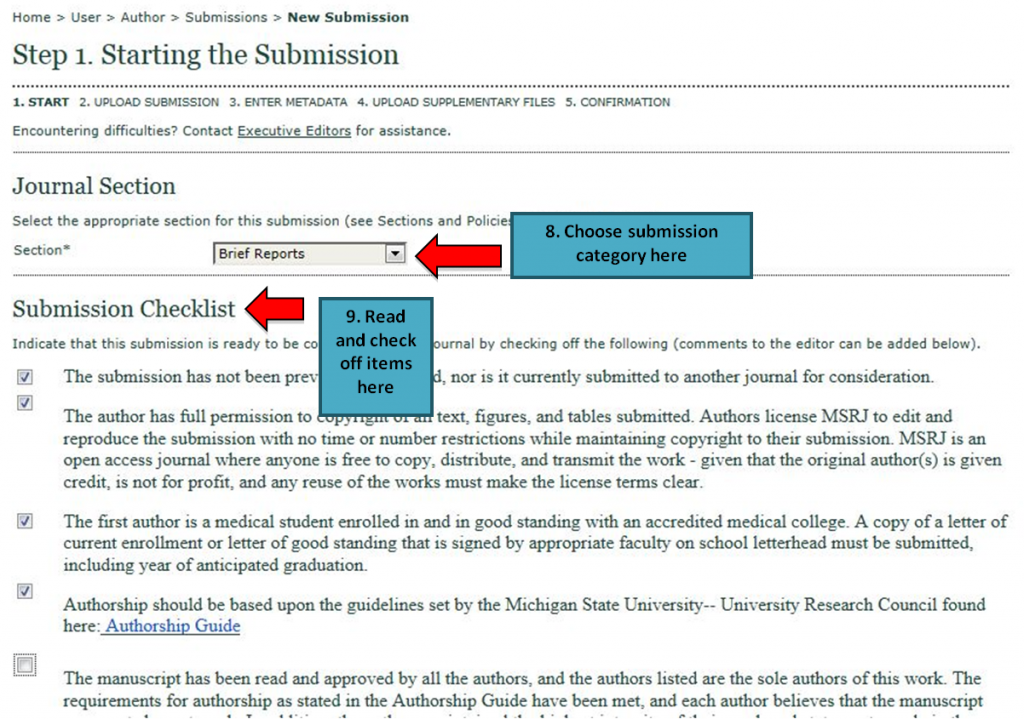 Step 10-11: Copyright notice and comments for the editor.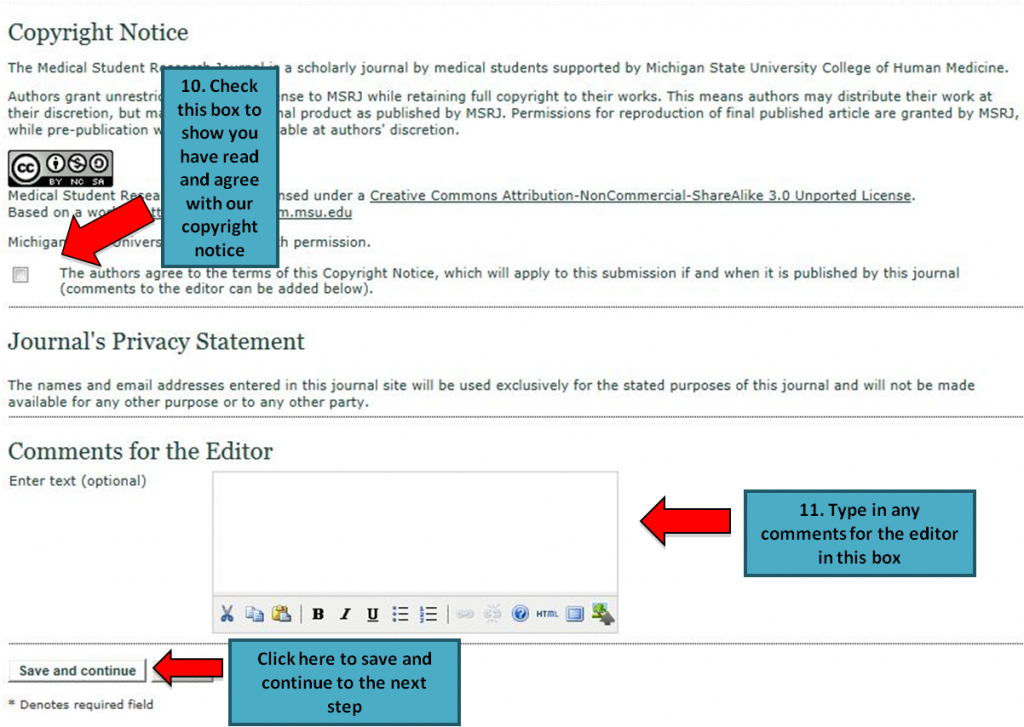 Step 12: Upload your submission.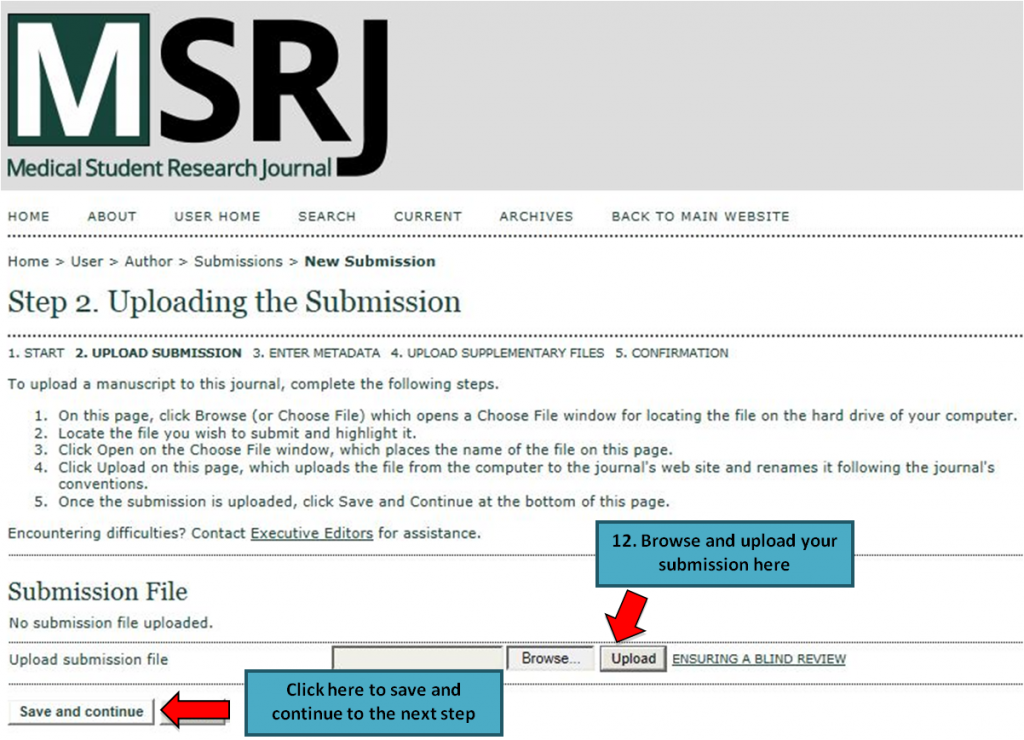 Step 13. Enter information regarding the authors of your submission.  You can add additional authors by clicking the "Add Author" button.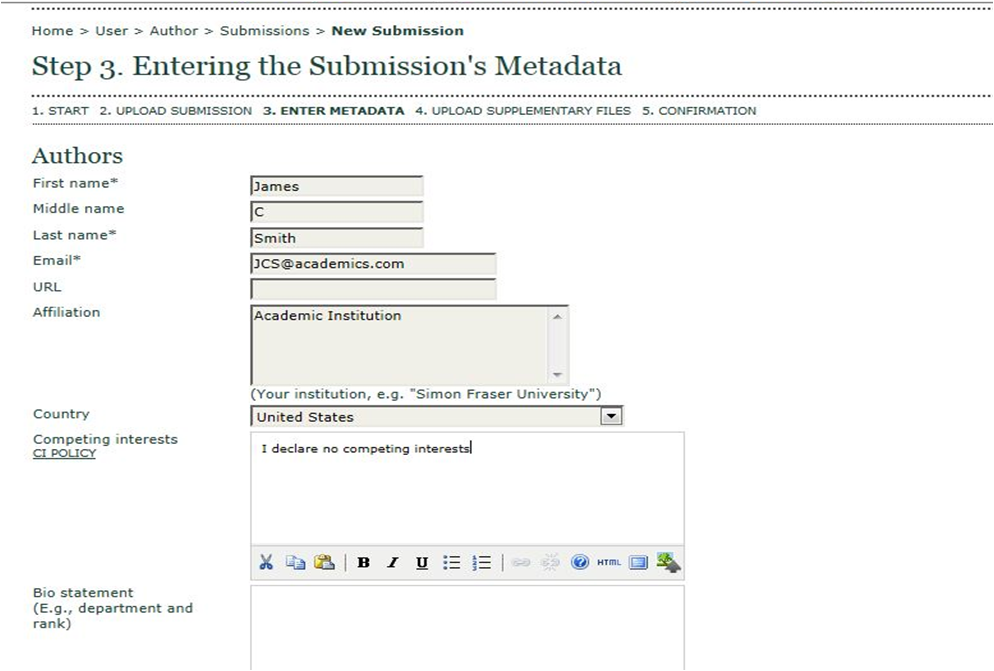 Step 14: Enter title, abstract, and keywords.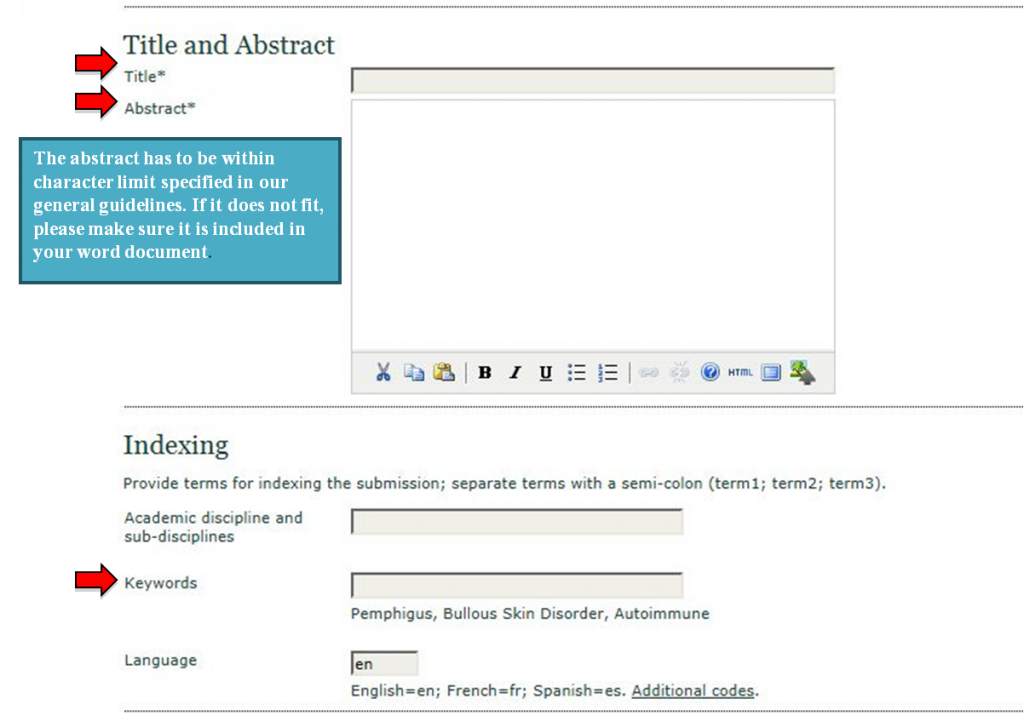 Step 15: Enter contributors/supporting agencies and references.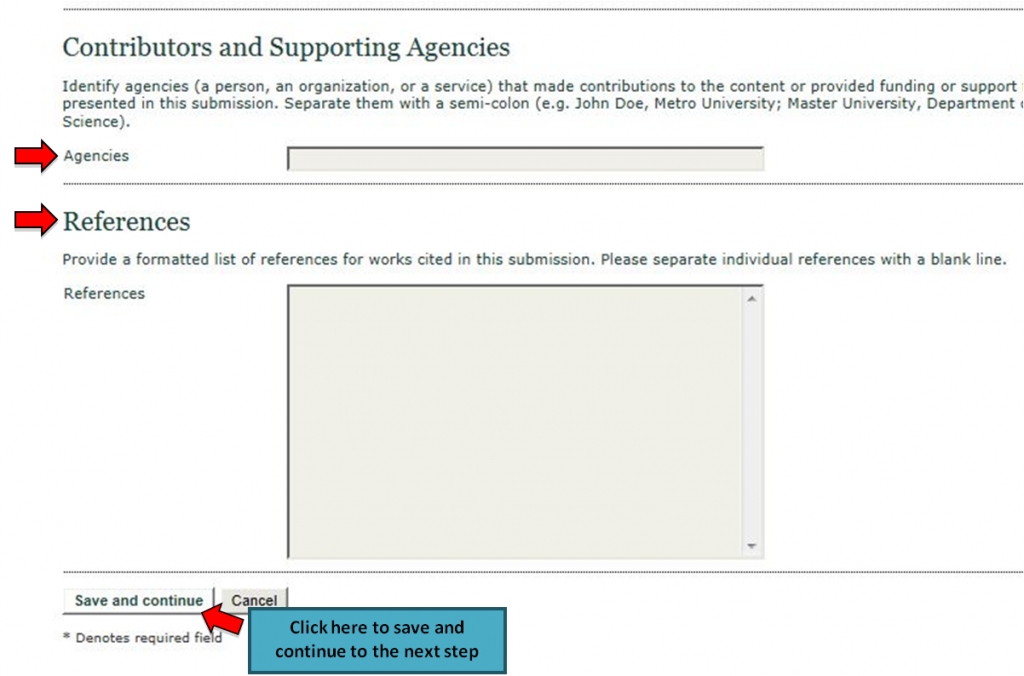 Step 16: If necessary, upload any additional files to supplement your submission.  If no additional files are being uploaded, click "Save and continue".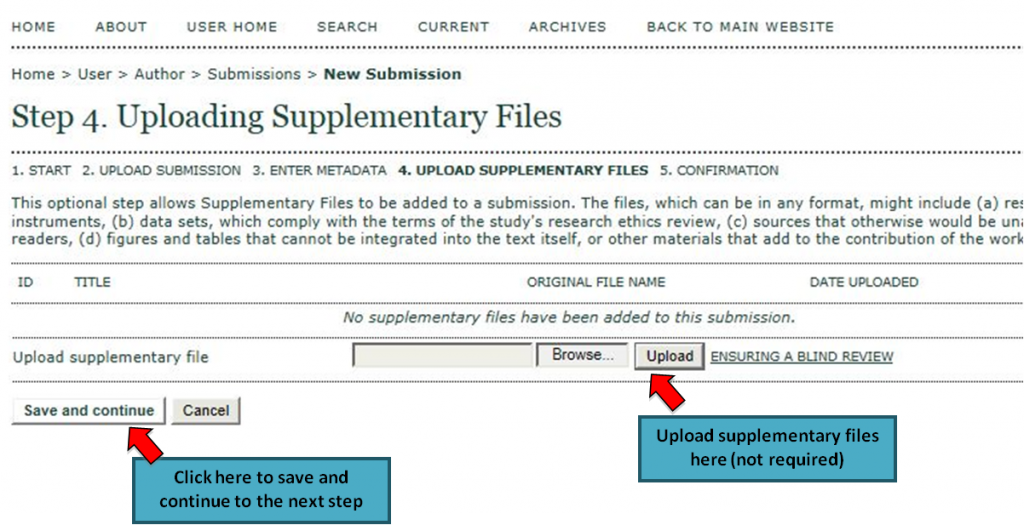 Step 17: Your submission is almost complete. If you are satisfied with how you entered the information, click "Finish Submission".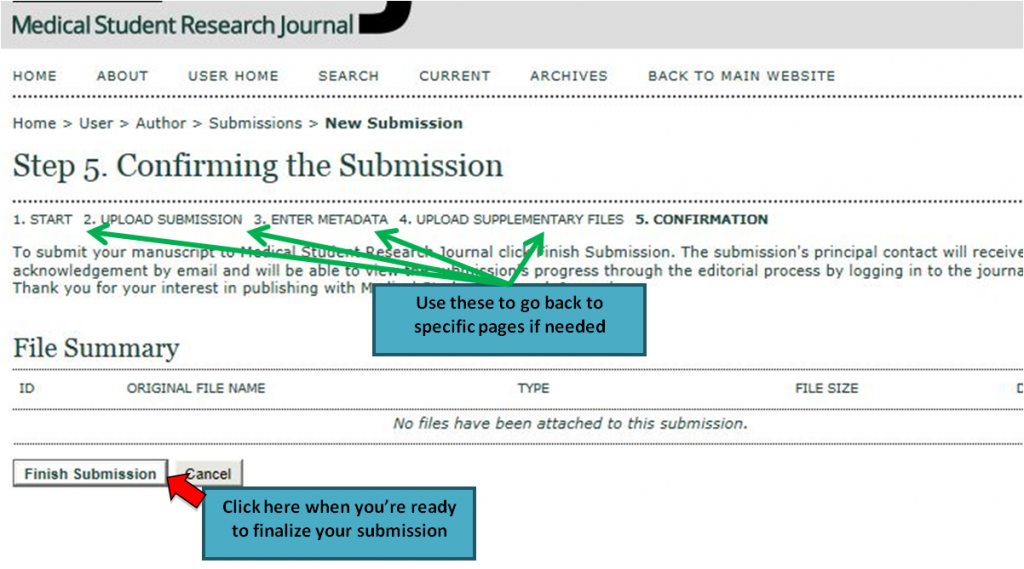 Step 18: Return to "Author" role to manage your submission.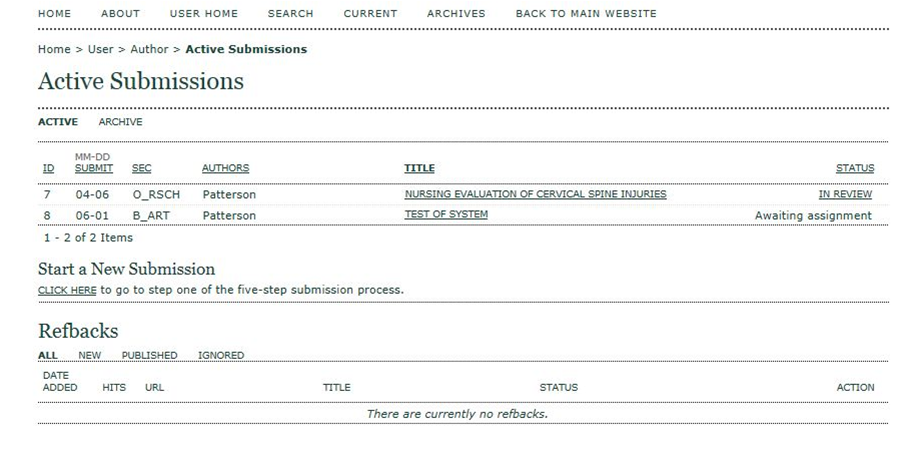 | | |
| --- | --- |
| Questions about the submission system and and problems with submitting your manuscript can be directed to our contact page. | MSRJ Contact Page |