How to Submit
Summer 2019 Update:
Temporary submission process: In order to accept submissions while our online journal management system is down, we are temporarily accepting submissions through a Michigan State University Google/Gmail account.
Manuscripts for submission and all supporting documents can be sent to kathleen.louis@msrj.chm.msu.edu. 
Dear Manuscript authors,
If you have not previously registered for an MSRJ account and would like to submit a manuscript for consideration, please follow the instructions below.
If you already have an account, the submission process will be the same as before.
Please visit 
http://msrj.chm.msu.edu/for-authors/general-guidelines/
 to learn about requirements for submission and proper supporting documentation. This page also includes length limits and reference limits for various manuscript types as well as detailed instructions for formatting.
Please include:
1. Letter of good standing or letter of current enrollment from medical school, on school letterhead, signed by appropriate faculty
2. Original manuscript that has NOT been previously published or submitted to another journal for review
3. Name, email address, phone number of primary contact student (**please consider sending a back up/non-school email as well, in the event that school email is discontinued upon graduation and communication is still needed)
4. Other supporting documentation as listed on the general guidelines page, linked above
Thank you for your interest in MSRJ, we look forward to your submission.
Sincerely,
Angie Thayer
Executive Editor-in-Chief 2018-2019
Medical Student Research Journal
MD Candidate 2019, Michigan State University College of Human Medicine
Before you submit, refer to our manuscript reporting guidelines in our blog post: Manuscript Reporting Guidelines 
| | |
| --- | --- |
| 1. If you are familiar with our system, the button on the right will take you to the MSRJ Submission System: | MSRJ Submission System |
| 2. Are you new to the submission system? View a video tutorial here: | Video Tutorial |
| 3. After watching the video, click here and follow along below: | MSRJ Submission System |
Step 1.  Visit our submission system by clicking the MSRJ Submission Button above and follow along below.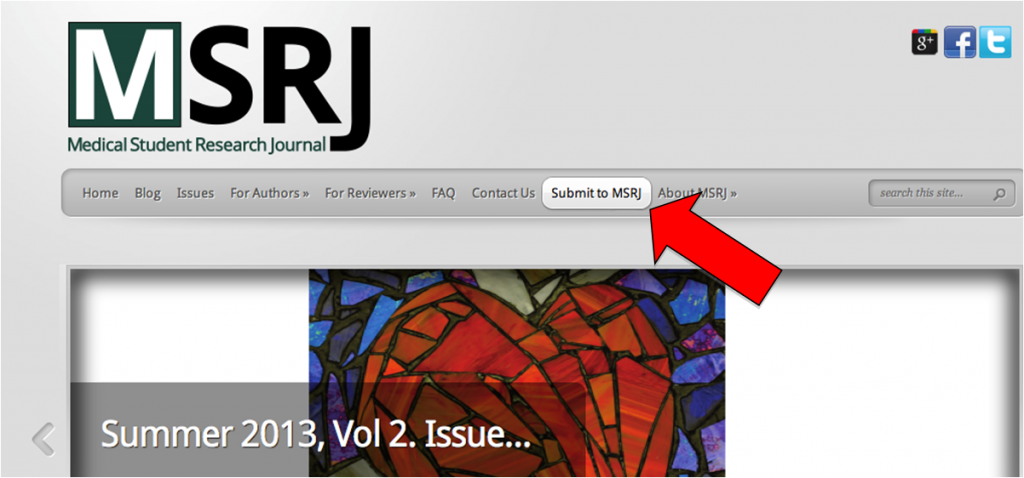 Step 2: Welcome to our submission page!  Click on the link to register for an account.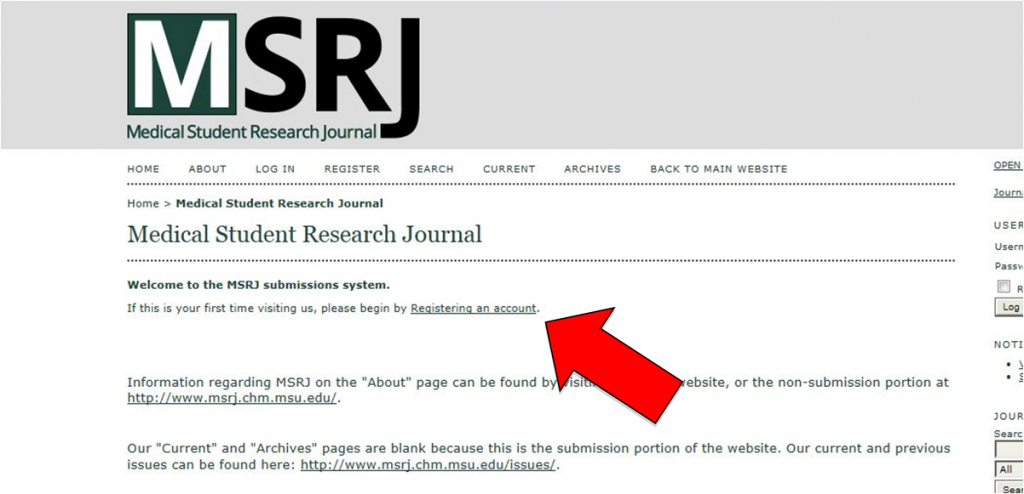 Step 3: Complete registration form.  (*) Denotes required fields.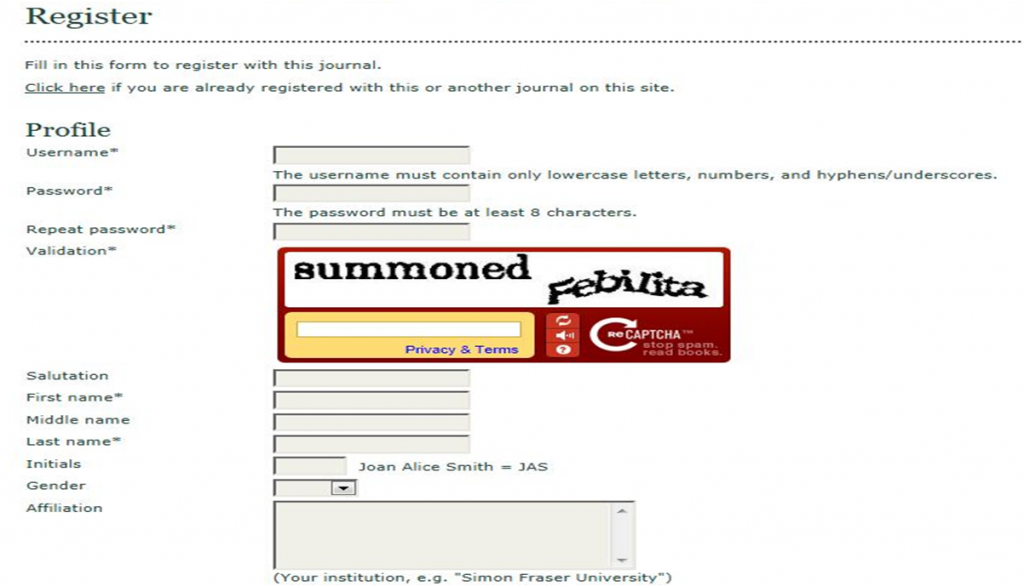 Step 4: Check "Author" box to submit as an author.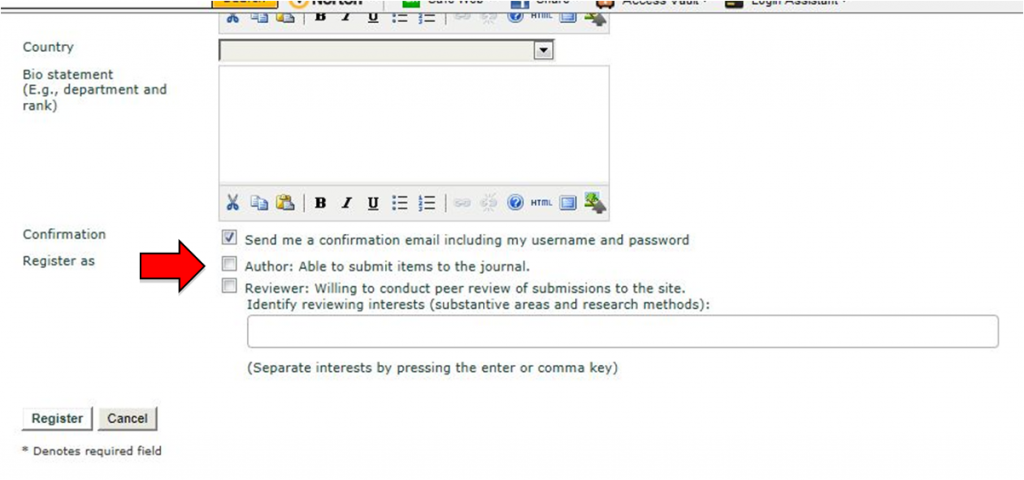 Step 5: Log-in with your new username and password.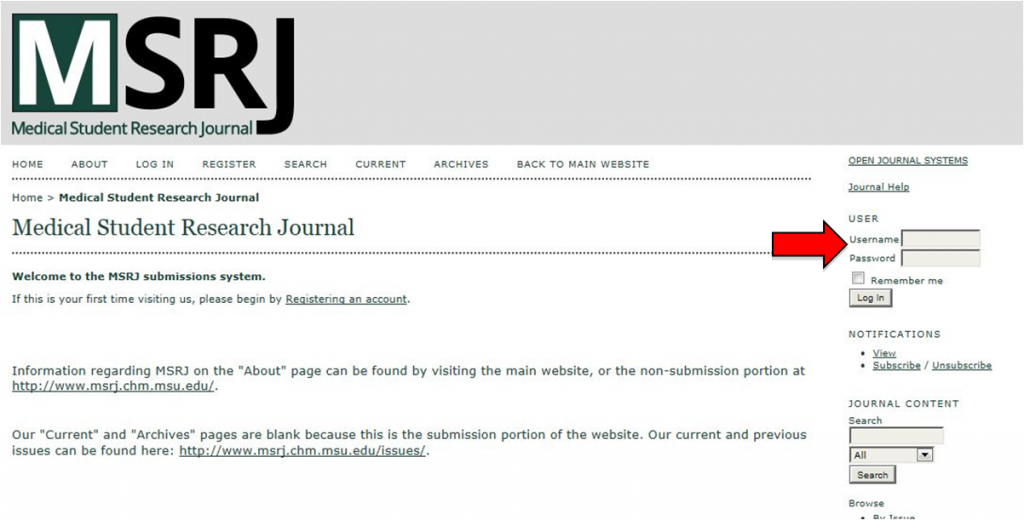 Step 6: Click on "Author" role.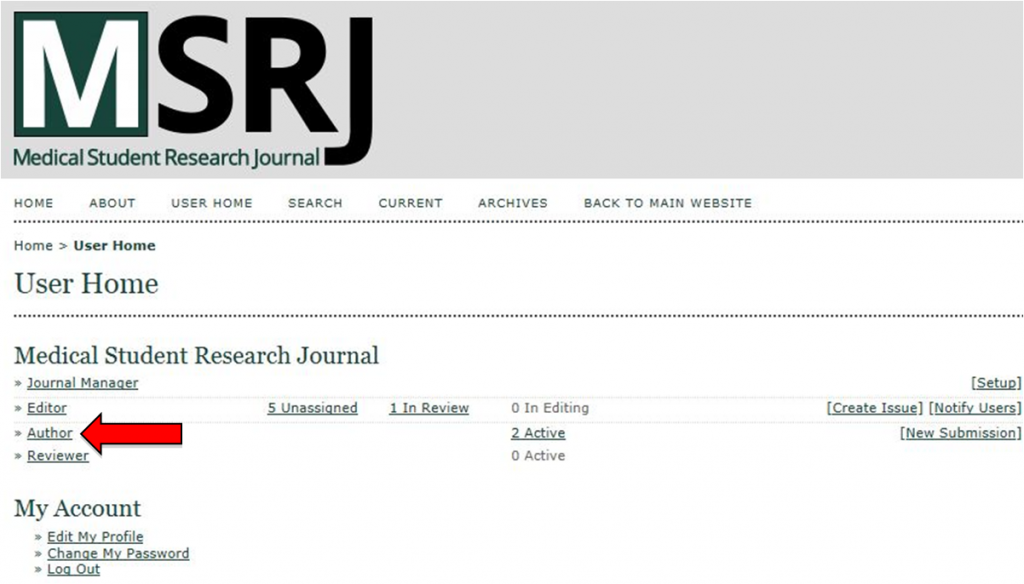 Step 7: Click on the link ("click here") to start a new submission.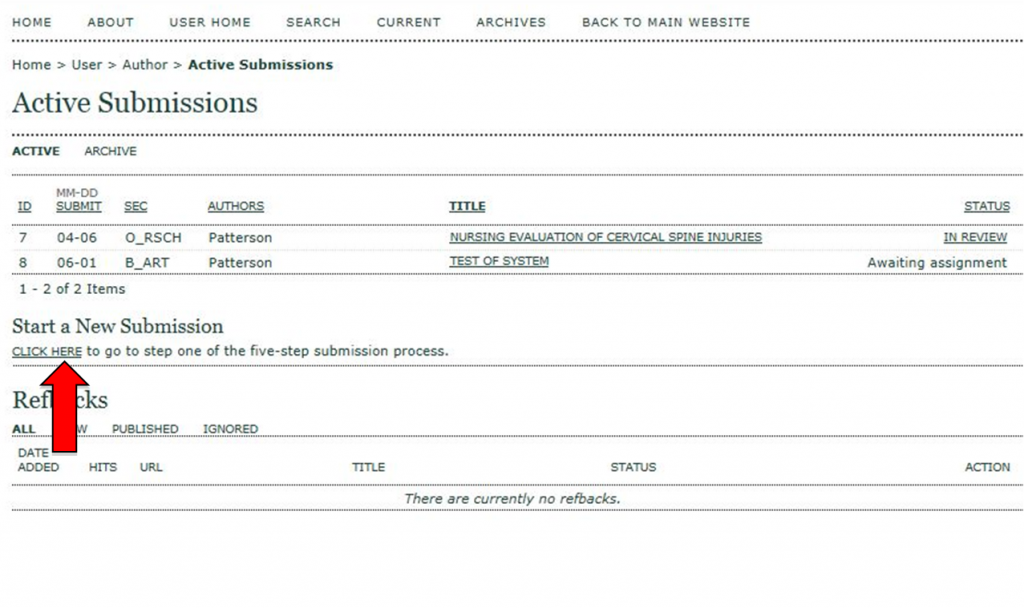 Step 8-9: Choose the category of your submission from the drop-down menu and check off items under "Submission Checklist".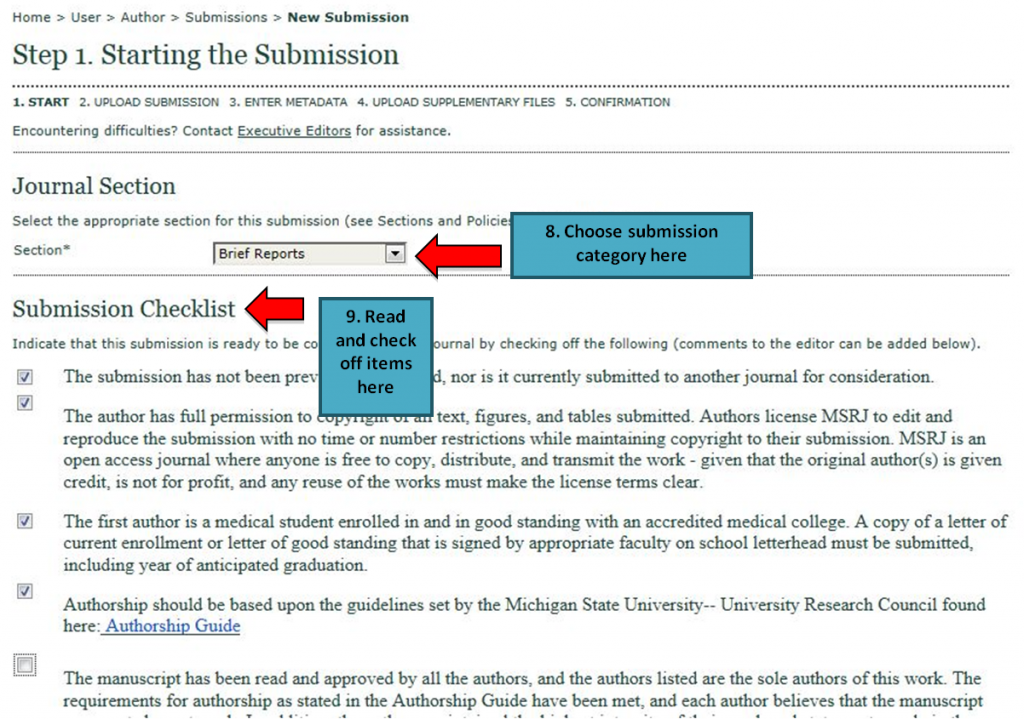 Step 10-11: Copyright notice and comments for the editor.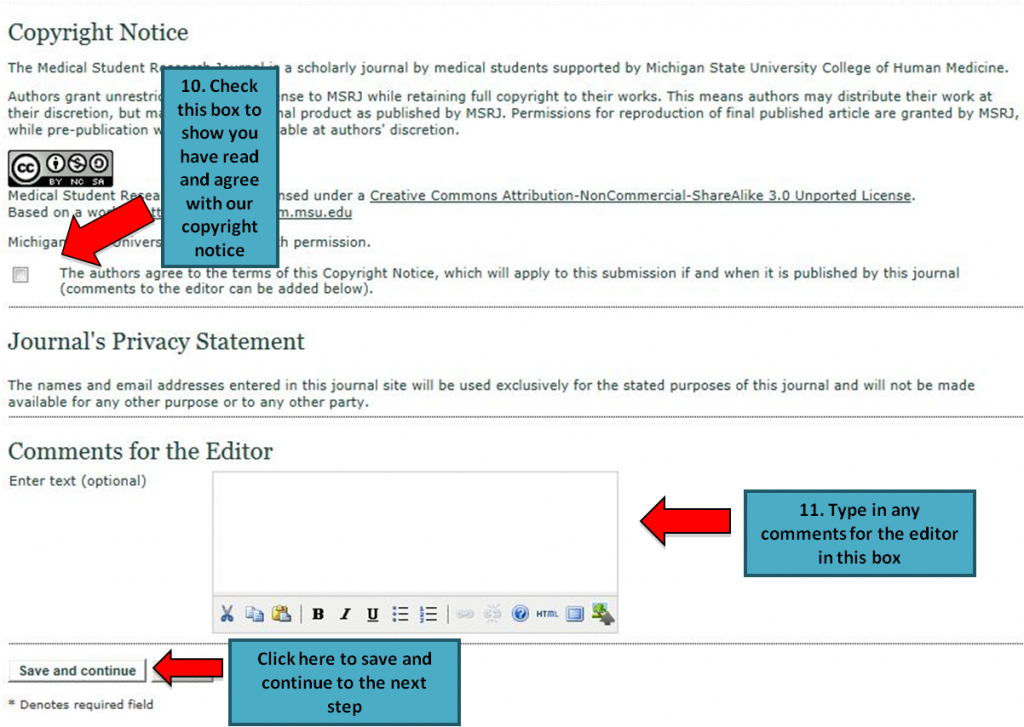 Step 12: Upload your submission.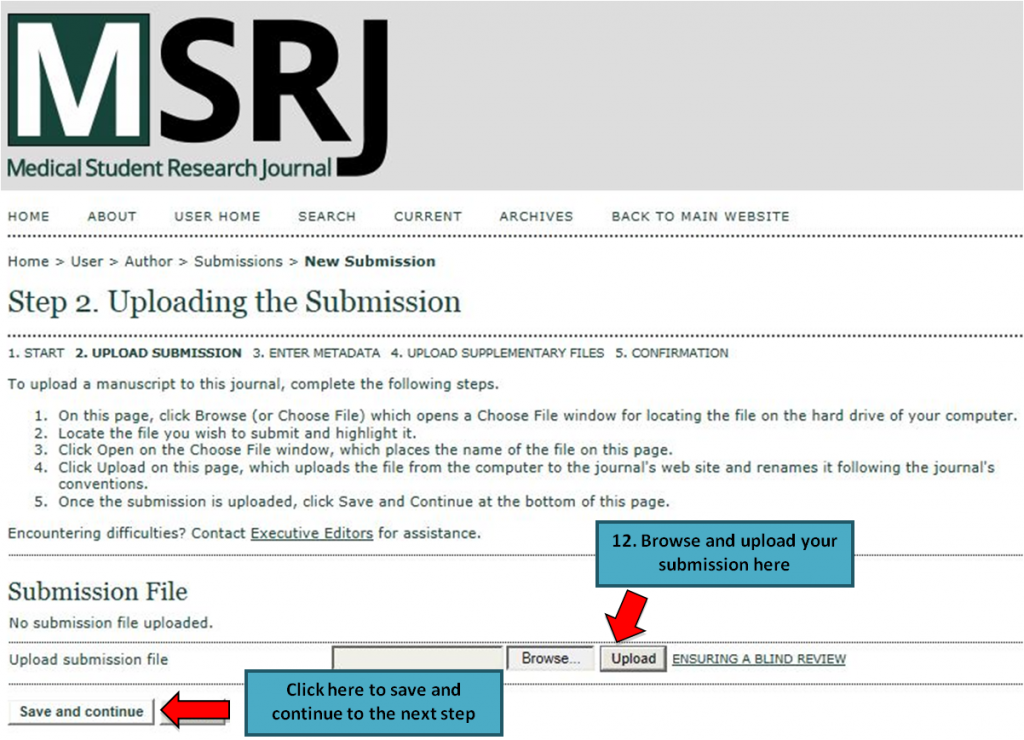 Step 13. Enter information regarding the authors of your submission.  You can add additional authors by clicking the "Add Author" button.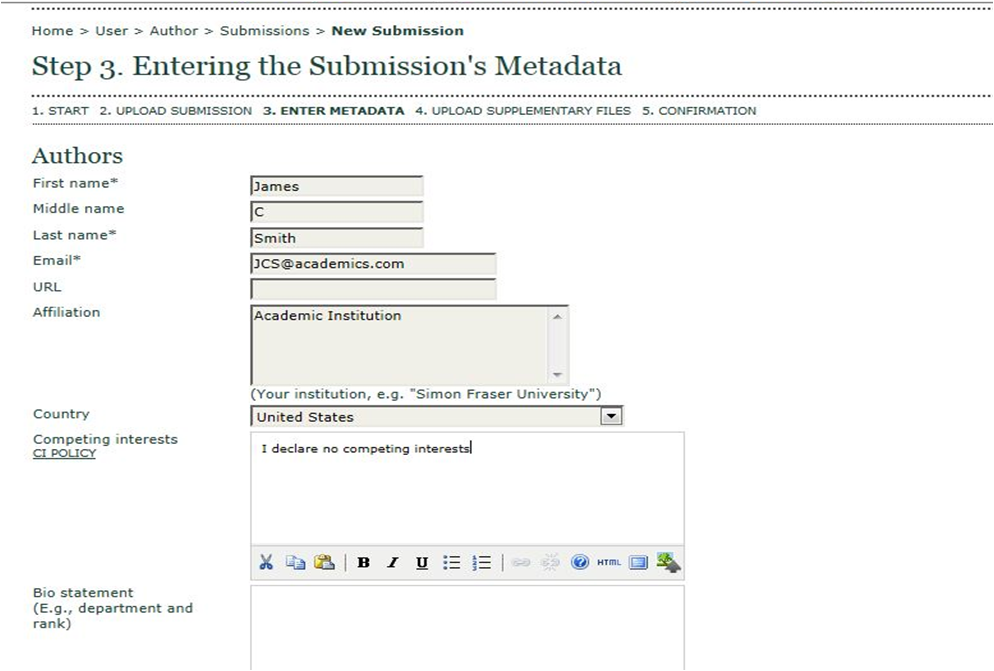 Step 14: Enter title, abstract, and keywords.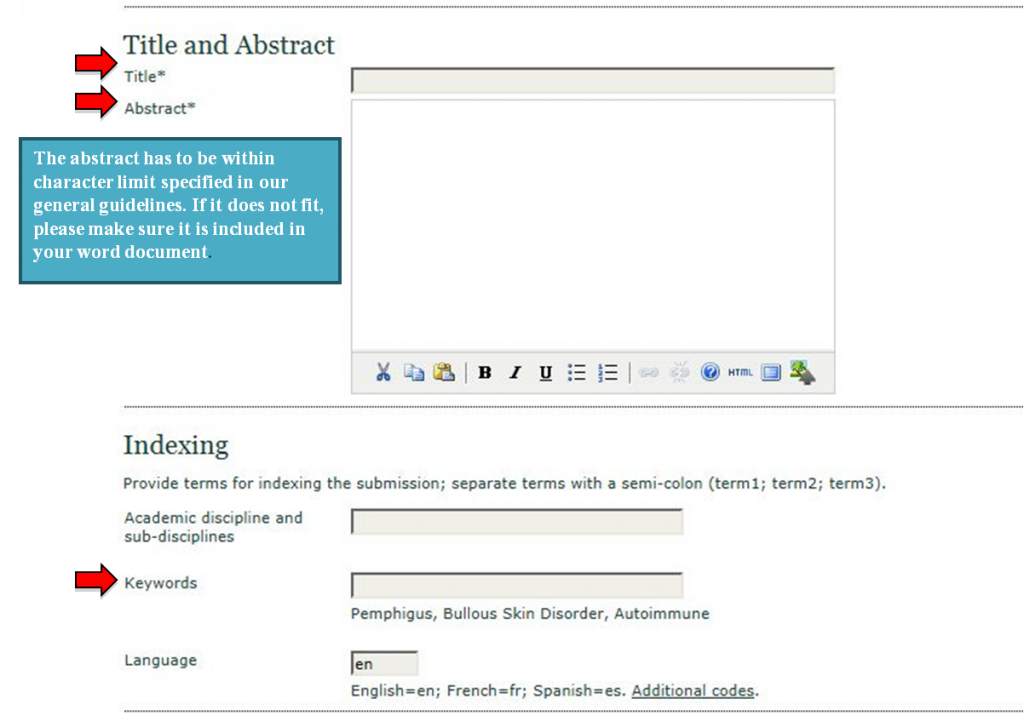 Step 15: Enter contributors/supporting agencies and references.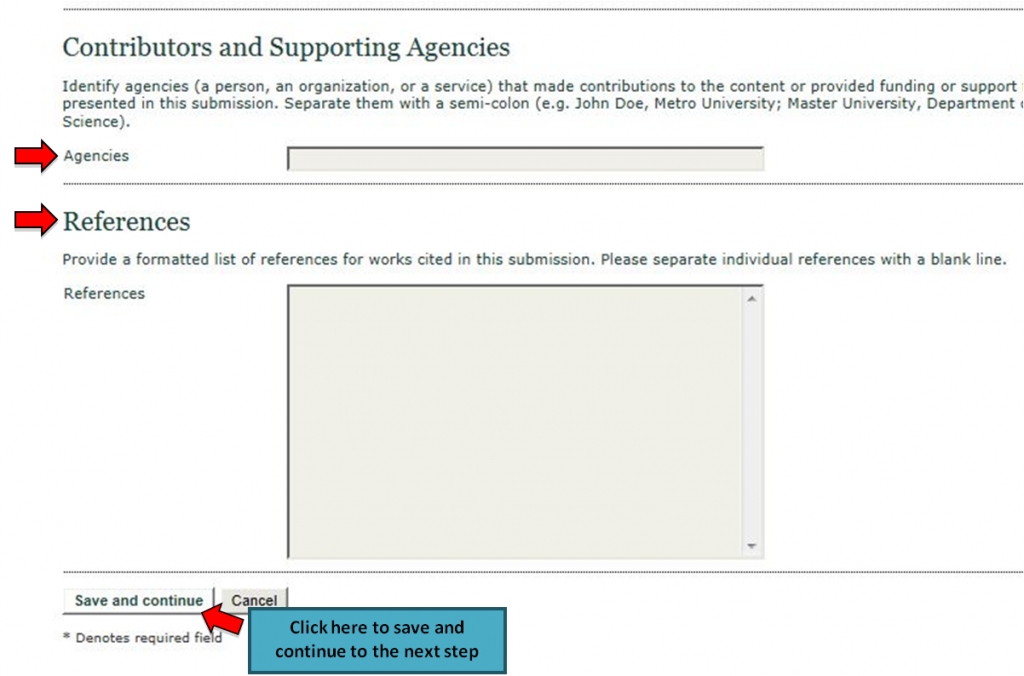 Step 16: If necessary, upload any additional files to supplement your submission.  If no additional files are being uploaded, click "Save and continue".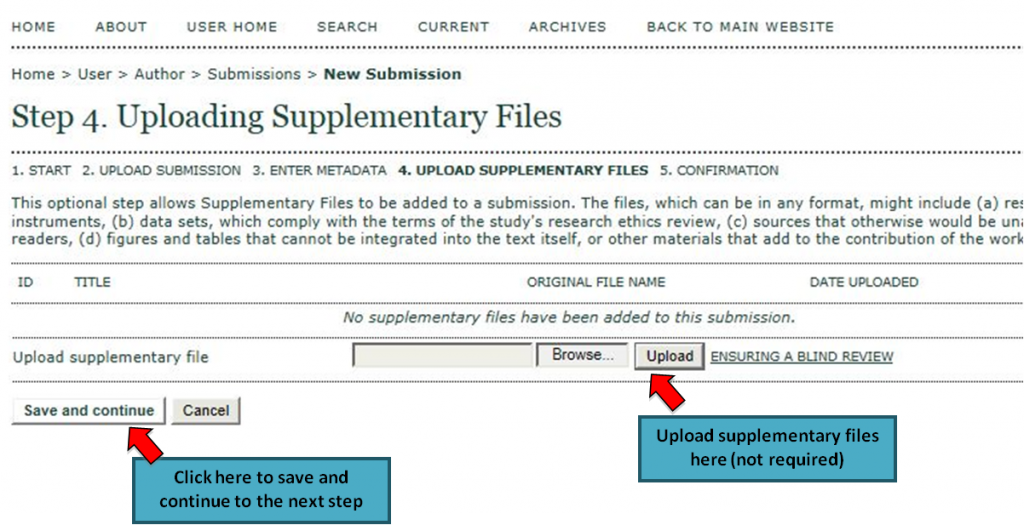 Step 17: Your submission is almost complete. If you are satisfied with how you entered the information, click "Finish Submission".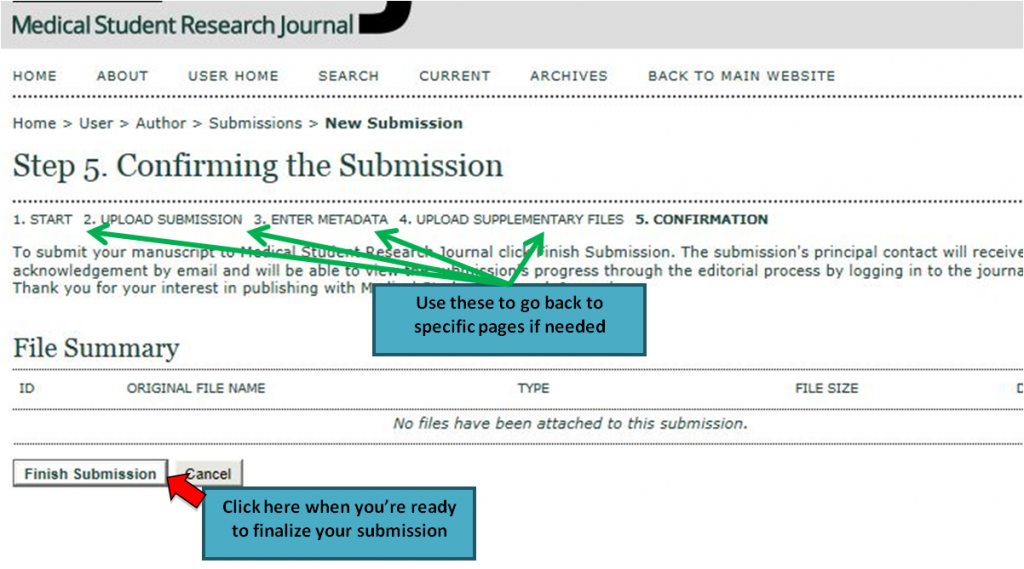 Step 18: Return to "Author" role to manage your submission.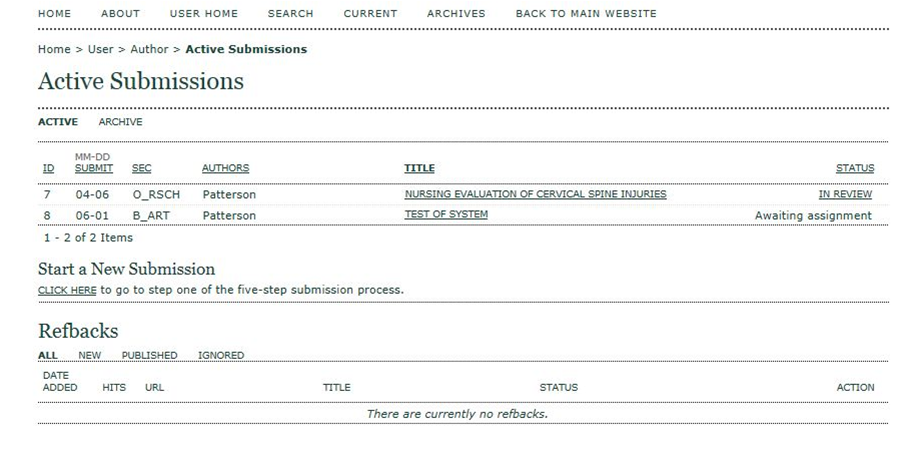 | | |
| --- | --- |
| Questions about the submission system and and problems with submitting your manuscript can be directed to our contact page. | MSRJ Contact Page |