Reviewer Spotlight
We are starting something new at MSRJ this year- we plan on regularly recognizing a staff member that we feel has gone above and beyond! We will post a little bit about this staff member and put up a picture.
This month we would like to thank and recognize Aidan Tan. Thank you for being a part of MSRJ, Aidan!
Here is a little bit about him:
Where are you from? Sydney, Australia.
What is your favorite book? 'Untamed and Unashamed: The Autobiography' by Pauline Hanson.
What is your favorite movie? 'Pauline Hanson: Please Explain!' by Anna Broinowski.
What kind of article is your favorite to review and why? Original research, because to every medical question, original research replies "Please explain?"
What specialty do you want to go into and why? Emergency medicine, because I will never understand how anyone can work in One Nation; I much prefer the world.
What do you like to do in your free time? Write satire.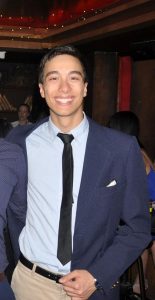 Thanks again, Aidan!
The following two tabs change content below.
Latest posts by Gurbaksh Shergill (see all)